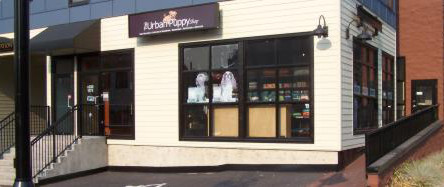 About Us
The Urban Puppy Shop is a dog specialty store and service facility, dedicated to meeting all of your dog's needs for dog walking, daycare, boarding, grooming, nutrition, supplies and more.
Since opening our doors in September 2002, The Urban Puppy Shop has set the standard amongst pet retailers and service providers for best practices. We are committed to promoting the health and well-being of all dogs in our community and to supporting dog owners in sustaining quality lifelong pet ownership.
Quite simply, we love dogs! And we respond to people's passion for their dogs by being equally passionate about the way in which we deliver our products and services.
We invite you to come into The Urban Puppy Shop and experience for yourself what it is we are talking about.
Look forward to seeing you soon!
Hours of Operation
Vancouver:
Monday to Friday: 6:30am - 8:00pm
Saturday & Sunday: 7:30am - 5:30pm
Statuatory Holidays: 7:30am - 5:30pm
Burnaby:
Monday to Friday: 7:00am - 7:00pm
Saturday & Sunday: 8:30am - 5:00pm
Statuatory Holidays: 8:30am - 5:00pm
Questions? Contact us now!