Daycare & Boarding
When business or pleasure takes you away from home, feel at ease knowing your dog is in good hands!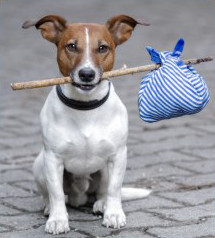 We understand how important it is that your dog be well cared for while you're away. That is why we treat your dog like family and make it our priority to offer your dog all of the comforts of home - and you, peace of mind.
Your four-legged companion will enjoy plenty of canine companionship, engaging in a mix of indoor play activity and outdoor exercise. Leisure time will provide the opportunity for a peaceful nap or snuggle with a new friend. And, of course, your dog will benefit from lots of human interaction, love and affection with our staff!
We also invite you to visit our Facebook site! Photos of all our daycare and boarding dogs are uploaded daily, offering you the opportunity to check in and view your dog's play or leisure activity.
10 Year Recipient of The Georgia Straight Reader's Choice Award for Vancouver's Best Doggy Daycare.
Hours of Operation
Vancouver:
Monday to Friday: 6:30am - 8:00pm
Saturday & Sunday: 7:30am - 5:30pm
Statuatory Holidays: 7:30am - 5:30pm
Burnaby:
Monday to Friday: 7:00am - 7:00pm
Saturday & Sunday: 8:30am - 5:00pm
Statuatory Holidays: 8:30am - 5:00pm
Boarding Services: 24 hrs/day, 7 days/week, 365 days/year*
* Drop-off for all boarding dogs is before 3pm; pick-up during regular daycare hours.
Rates
Hourly Rate / Late Fee

(Up to 1 hour)

$20.99

Half Day

(Up to 5 hrs)

$28.99

Full Day

(5+ hrs)

$39.99

Nightly Boarding

(24 hr period)

$59.99

10 Half Day Multi-pack

(11th day free)

$289.90

*

10 Full Day Multi-pack

(11th day free)

$399.90

*

20 Full Day Multi-pack

(12.5% discount)

$709.90

*
Special Package Rates Available for 2+ Dogs.
* Daycare packages are pre-paid, discounted and non-refundable. All daycare packages are valid for up to 18 months.
For more information about our daycare or boarding services, please e-mail us at info@theurbanpuppyshop.com or call The Urban Puppy Shop at 604-736-0557.
Prices subject to change without notice.