Concierge Services
Need help with dog-related errands or appointments?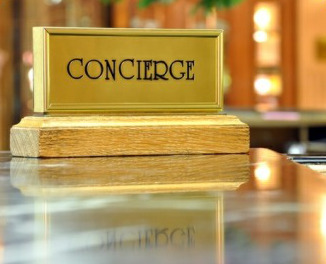 We all experience days when we cannot get done all that we need to!
The Urban Puppy Shop offers a range of concierge services to assist you in managing your busy schedule... so YOU can spend more quality time with your dog. Whether sick, unable to get away from the office, or stuck in traffic - we are here to help! Our services are just a phonecall away.
For those that may be planning an out-of-town business trip or a vacation away, our concierge services include customized in-home boarding designed to meet your specific dog-related needs.
Service List & Pricing
Concierge Services

(within 5 km of store location)

Pick-up for daycare, boarding and grooming

$7.99

Home drop-off

$7.99

Transportation to and from vet appointment

(includes accompaniment)

$29.99

Delivery of pet food & supplies

(min $20 order)

$9.99
In-home boarding services
per arrangement
Customized rates apply to all Concierge Services beyond 5kms of store location. Minimum fee: $11.99
No Concierge Services available during Bark Bus shuttle hours or on weekends.
To request any concierge service, please e-mail us at info@theurbanpuppyshop.com or call The Urban Puppy Shop at 604-736-0557.